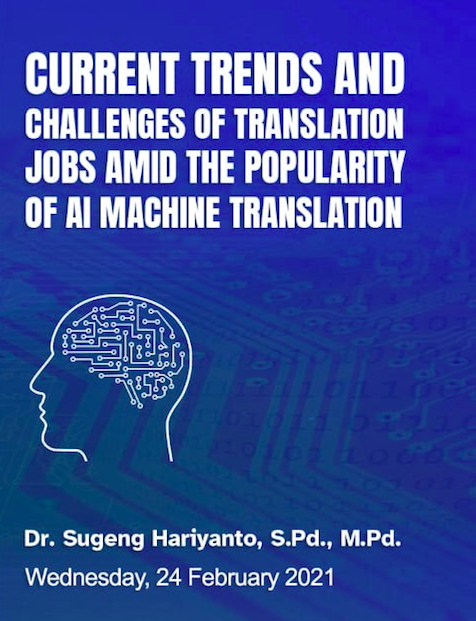 The webinar, presented on Wednesday 24 February 2021 by D3 English Department, University of Merdeka Malang, talked of several things concerning the progress of translation at this era. The subject of the webinar "Current trends and challenges of translation jobs  amid the popularity of AI machine translation" addresses how machine translation affects the Indonesian translation profession. In specific, it discussed the latest trends and challenges that existed in the translation field due to the increasingly advanced Neural Translation Machines such as Google Translate, Amazon Translate, Bing Translator, Yandex etc.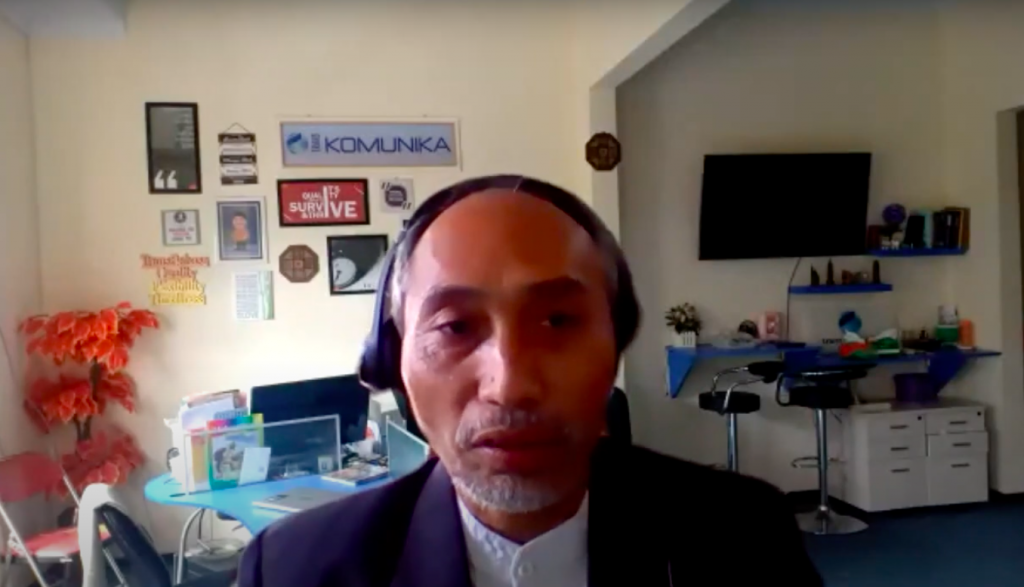 Dr Sugeng Hariyanto, one of Indonesia's renowned translation experts, was invited to this webinar. He is one of Malang State Polytechnic language experts and director of the translation company 'TRANSKOMUNIKA'. In this webinar, he emphasized the importance of going through a process from zero to hero especially in the field of translation. At the beginning of a translation career, it is very important to develop a reputation because 'not everyone knows us and knows what our talents are'. So it is almost challenging at the beginning of a translator's career to demand big things without going through the process. He also discussed briefly about image processing, symbolic learning, computer vision, deep learning, transcreation, and Remote Simultaneous Interpretation (RSI). It provides perspectives on how machine translation works, teamwork and AI to students interested in establishing a translation career.

As we have heard, this Neural Machine translation provides very quick, reliable and rapid translation functionality without human intervention. Once being underrated, machine translation with AI makes surprising news of more reliable estimates of word precision. So the question arises, will the interest from human to AI machine translator be shifted?

Dr Sugeng Hariyanto, as the speaker, has a positive perspective on the popularity of Neural Machine Translation (NMT). He assumes that when doors shut, other chances are still open. A machine will never replace the Human translation process. In the field of translation, the Post Editing section also requires human skills that have a lot more competent language art than Machine Translation, which relies entirely on predictive precision. Furthermore, we must constantly respond to changes as such changes will always happen. If we don't change, then the change itself will crush us.

Surprisingly, based on the U.S. BUREAU OF LABOR statistics, the demands of specialized language workers such as translators, localizers, proofreaders, trans creators, post editors will rise dramatically from 2018-2028, so in the next decade there will still be a great demand for translation jobs.